Fireside Chat with Don and Matt feed:
Copy the feed link and paste it into your aggregator



In order to receive CEH credit you must log in to MEMSEd and complete the exam associated with each Podcast. Once a podcast is moved to archive there will no longer be CEH credit issued.
Welcome to Fireside Chat!
This Podcast is intended to act as a forum for Maine EMS to share information with providers and service leadership. We will attempt to stick to a format of covering frequently asked questions, short section of Maine EMS updates, and a section of education. After listening to the audio you can take a short quiz and receive continuing education hours for this activity. Stay safe
Episode 2: Anaphylaxis
02-28-2013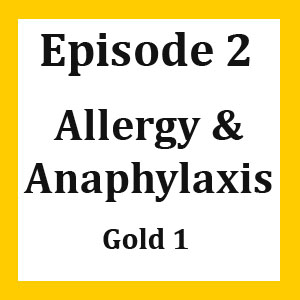 This month we chose to focus our education piece on the identification and treatment of allergies and anaphylaxis. We also covered atypical presentations and the importance of identifying these patients early. We hope you find this informative.  As always we welcome feedback and questions.
The links below are for the references we discussed in the show.
Allergies and Anaphylaxis Paper
Unfortunately the article from Prehospital Emergency Care is not available for free the title is below if you would like to search for it. 
"Anaphylaxis Knowledge Among Paramedics: Results of a National Survey" Prehospital Emergency Care
 Click Here to take the course quiz and receive CEH credit for this podcast.
Categories | Fireside Chat Podcast
Filetype: MP3 - Size: 59.12MB - Duration: 1:04:34 m (128 kbps 44100 Hz)